The Club for the fourth consecutive year participated as exhibitor at  the Auto e Moto d'Epoca fair in Padua which was held  from 22 to 25 of October 2015.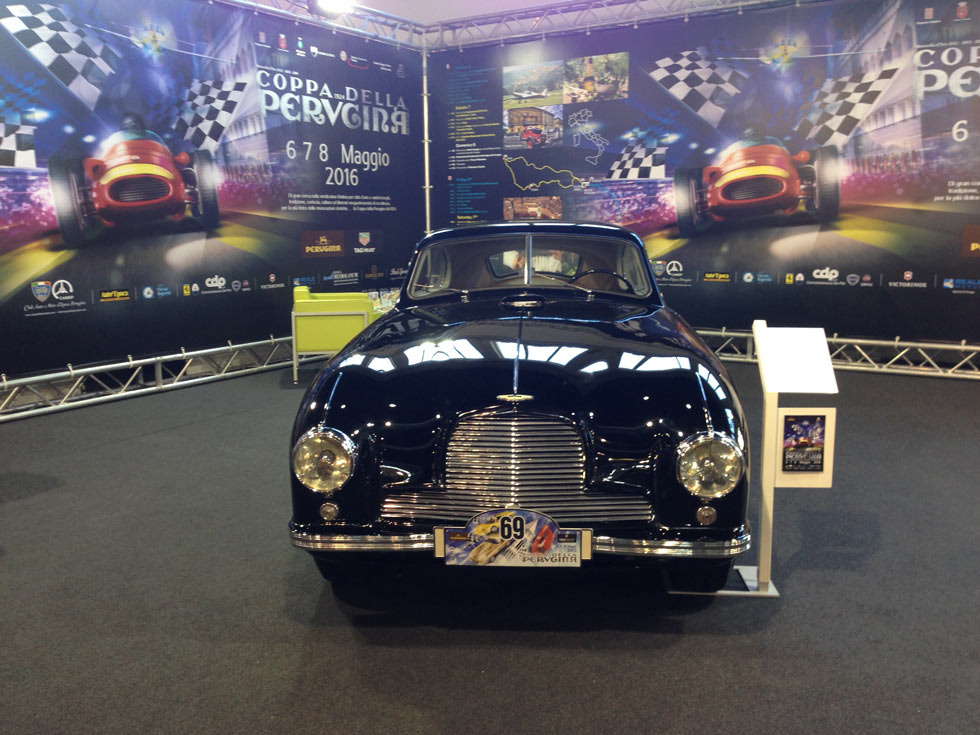 The goal, as usual, was to promote the top event of the Club, the 2016 Coppa della Perugina and as a tradition visitors were greeted with a welcome Bacio Perugina.
The image of the poster, a Maserati 250 F of 1957 hurtling alongside to the Palazzo dei Priori in Perugia, appeared attractive and pleasant. A due thanks go to its author the graphic designer Giampietro Garzi who since 1998 has been designing the posters the Coppa della Perugina posters.
Inside the stand was hosted a rare Aston Martin DB2 Vantage of 1953,  highly appreciated and photographed by visitors..
Tag Heuer brand was a very welcome guest  in the stand. It  presented the latest models of the  brand, and  the Monaco model Steve Mcqueen, which will be offered for sale in a limited series of 28 pieces to the participants in 2016 Coppa della Perugina.